Ancestors:
John Bath and Mary Naughtin
John Bath
John Bath (1811-1881), a Wheelwright by trade, was born on the South Atlantic Ocean island of Saint Helena. The early slave trade on the island consisted of natives from Western Africa, Madagascar, South East Asia and India. The St. Helena Parish records reveal all of the Bath woman were slaves of the Honorable Company which was the East India Company, the British governance on the island.
A free settler, John arrived Sydney NSW aboard the whaling vessel 'Harriet'. In 1839 he sought permission to marry Irish convict Mary Naughtin who he married 27 January 1840 at St. Andrews Presbyterian Church, Sydney, New South Wales. At the time of his marriage John was 29 years old, residing in Sydney, a bachelor and Catholic. Mary was 19 years old, having arrived on the 'Margaret' in 1837, a spinster and Presbyterian.

James Bay, St. Helena (1794)
Mary Naughtin
Mary's convict record describes her as Mary Naughtin alias Naughton, McNaughton, Norton, a Catholic born in 1821 at County Clare, Ireland (she is recorded as Presbyterian at her marriage). Mary was 16 years old when tried at County Clare 24 October 1836 for stealing money and received a seven year sentence. She was transported 1837 on the first voyage of the 'Margaret', her calling a children's maid.
Mary was granted her Certificate of Freedom on 7 Nov 1840 at Picton NSW. She is described as being 5'½" tall with a fair, ruddy and a little pock pitted complexion, brown hair with hazel eyes, the wife of John Bath, per 'Harriet' who arrived free.
John and Mary's children were Edward, Charles, Elizabeth and Winifred.
Edward Bath
John and Mary's son, Edward (1843-1907) was born Picton NSW. Edward married Winifred McNamara 1876 at the house of Winifred's father, Martin McNamara of Neraga Creek, Boorowa NSW. Winifred (1860-1886) was born at Moreton Park near Camden NSW and her mother was Honora McDonnell.
Edward's marriage certificate doesn't state his birthplace, age or parents, only that he was a Carpenter by trade and resided at Neraga Creek NSW. Winifred was under the age of 21 and also residing at Neraga Creek with her parents. Her death certificate reveals that she was 16 years old at the time of marriage.
Edward and Winifred's children were all born Cowra NSW except Winifred (aka Millicent) who was born Goulburn NSW: Elizabeth Mary (1875-1948), Charles (1877-?), Mary (1879-?), Edward (1880-?), Winifred (aka Millicent) (1883-1960), Honora Ruth (1882-?) and John Joseph (1884-?). Winifred died at Cowra NSW leaving behind a young family and was pregnant at the time of her death.
Edward didn't remarry but it was discovered he had a son, Arthur Herbert Atkins (1892-1947) with Catherine Teresa Adelaide Jones, widow Martin, Atkins who she registered at Harden NSW. She incorrectly stated his father as John Joseph Atkins. An early family legal document reveals that Catherine Atkins (aka Kitty) had one child since her husband left her. I believe he left her when he found she was pregnant.
On 28th November, 1864 Edward Bath was accused of the attempted murder of a Chinese miner at Young, NSW. He was described as a half-caste and also as having Negro complexion with black hair, dark brown eyes and very dark complexion.
Winifred (aka Millicent) Bath
Winifred, daughter of Edward and Winifred Bath was my grandmother who was married four times:
Her first marriage was to William Warren c.1903, second to William John Smith, 1908 and third to William Carver c.1912. Her fourth marriage was to George Frederick Elliott, 1924. My mother, Doreen Blanche Elliott was from this marriage.
Winifred died as Millicent Winifred Elliott 1960 Glebe, Sydney NSW. Her daughter, Doreen, is the informant and states Millicent's marriages but children to these marriages are unknown.
Millicent had another daughter, Marjory Flora born 21 July 1900 at The Home of Hope, Stanley Street, Newtown where Millicent was also residing. She states herself as the mother, Millie Bath, 21 years old and born at Cowra NSW.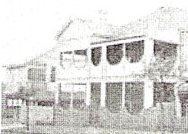 Since the early 1880s The Home of Hope was run by The Sydney Rescue Work Society in conjunction with an adoption agency. From 1911 until it's closure in the mid 1970s it was known as The South Sydney Bethesda Waiting Patient's Hostel.
Generation 1:
John Bath
b1811
St. Helena Island, South Atlantic Ocean
d1881 Cowra NSW

Wife: Mary Naughtin
1840 Sydney NSW

Generation 2:
Edward Bath
b1843 Picton NSW
d1907 Temora NSW

Wife: Winifred MacNamara
1876 Neraga Creek Boorowa NSW
b1860 Moreton Park near Camden NSW
d1886 Cowra NSW

No marriage to Catherine Teresa Adelaide nee Jones (widow Martin) Atkins: Arthur Herbert Atkins b1892, Harden NSW Australia is the son of Edward Bath and Catherine Atkins
Family History - Arthur Herbert Atkins
Generation 3:
Winifred Millicent Bath
b1881 Goulburn NSW
d1960 Glebe Sydney NSW

Husbands:
William Warren 1903
William John Smith 1908
William Carver 1912
George Frederick Elliott 1924

Generation 4:
Doreen Blanche Elliott
b1925 Redfern Sydney NSW
d1974 Parkes NSW
Husband: Cyril Raymond Dunford
1945 Glebe NSW
Generation 5:
Ronald Maurice Dunford
b1948 Sydney NSW

Wife: Roslynne Larnach
1975 Bathurst NSW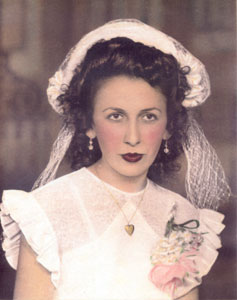 Doreen Blanche Dunford nee Elliott
Granddaughter of Edward Bath
Contact Ron:
---